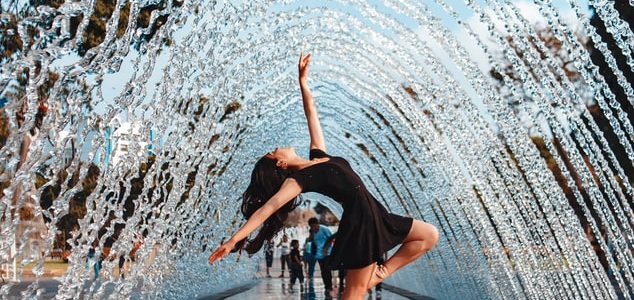 Are you looking for an affiliate program you can join?
UPDATE (June 12, 2020): Here's a free affiliate program you can join. The step-by-step Transformation and Success program contains online videos, workbooks, and a 1-on-1 coaching session (45 minutes) for people interested in achieving success in life while having the time to enjoy it. The program retails for less than P3,000 and the referral commission of the free affiliate (Zero affiliate joining fee) is P200. That's a generous 6.6% which is higher than what you used to get before from online merchants selling information products.
What's the big deal about a "Zero Affiliate Joining Fee"?
In the Philippines, there have been a number of affiliate programs where you need to be a paid customer of the product you wished to promote, before you can qualify to earn affiliate referral commissions.
(Before I continue, please note that I'm not a lawyer so if you need legal or financial advice, please consult with your professional legal or financial advisor.)
When people pay first before they can qualify to earn referral commissions, some government agencies in the Philippines treat the payment as an Investment Contract.
In such cases, the SEC can and has acted on reports made by third parties regarding the online merchant. And since the affiliate joining arrangement looks like an Investment Contract (please ask your lawyer about the Howey Test), the SEC requires the online merchant to show their Secondary License to Sell Securities.
Because, an Investment Contract is considered a security.
Based on past experience, we haven't seen any online merchant in the Philippines provide a Secondary License to Sell Securities.
As a result, the SEC would issue an SEC Advisory against the online merchant. This would get picked up by media, read by banks (some of whom would prefer not to deal with the online merchant mentioned in the SEC Advisory), and the cash flow of the online merchant would get affected.
This, in turn, created issues with the payment of the affiliate referral commissions.
"Pero hindi kami nagbebenta ng securities!" ("But we don't sell securities!")
Still, even if the online merchants were selling physical products, the requirement of being a paid customer before you can become an affiliate qualified to earn referral commissions somehow matches the first description of an Investment Contract, based on the Howey Test.
And that first item in the description of the Howey Test contains the phrase: "When a person invests money…"
Hence, when people pay first (to buy the product) in order to qualify for affiliate referral commissions, some government agencies interpret that payment for the product as "investing money" and the affiliate referral commission as "expectation of profit."
Under that arrangement, where the affiliate commission was also made possible because of the efforts of other people (e.g., the online merchant provided the website and the commission tracking system), it can be called an Investment Contract.
I haven't heard of any lawyers in the Philippines who successfully defended a company as "not selling an Investment Contract." Nor have I seen any online merchant here in the Philippines acquire a Secondary License to Sell Securities.
So now you know why Free To Join affiliate programs are getting popular.
Since it's free to join, the affiliate did not pay anything. There's no money out. Hence, there's no investment (based on the Howey Test).
After you register for your Free Affiliate Account today, please send me a message here, so I can give you free access to the info on how to promote that Success and Transformation product to the people who'll be interested in buying it.
Remember, joining that affiliate program is free, and the referral commission is P200 from an online information product that retails for below P3,000 (which means the commission is around 6.6 percent).
Are you searching for another affiliate program? One that focuses on topics about video blogging, self-mastery, the stock market, dropshipping, and other marketing or e-commerce courses?
Register your FREE account here.
(Affiliate Program #2 – eLearning Library of diverse topics)
With an affiliate account, you can promote a product of the Merchant using an affiliate link that is unique to your account.
When people click on your affiliate link and buy the product, the affiliate commission gets credited to you.
The first step, of course, is to register for the affiliate account.
It's free, so take action today.