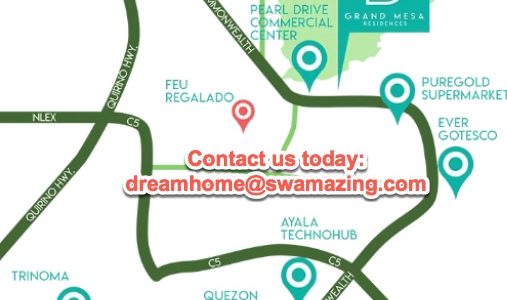 Are you looking for a Quezon City condo, that's just 5 minutes from the La Mesa Dam Ecopark? Then you're looking for Grand Mesa Residences, your clean and green, accessible condo living with the convenience of a smart home system.
Imagine what it would be like to live near an ecopark, where you can easily bond with friends and family in the middle of nature.
Plus, the La Mesa Watershed Reservation (Novaliches Watershed) preserves the only major watershed in Metro Manila, Philippines. Wouldn't you like to see the last remaining rainforest of its size in Metro Manila, surrounding the La Mesa Dam? As I've said earlier, clean and green.
…
Grande Mesa Residences Quezon City Key Info
Turnover: Q4 2023 (Tower 1)
Location: Pearl Street, Commonwealth Avenue, Novaliches, Quezon City
Status: Pre-selling, mid-rise condo
Developer: Wee Community Developers, Inc. (WeeComm)
Available Unit Types: 1BR (Regular/De Luxe/Premier), 2BR (De Luxe, Premier), combined units
Area (sq meters): 25 / 27.04 / 29.15 // 39.54 / 43.07 // 54.08
Area (sq feet): 269 / 291 / 313 // 425 / 463 // 582
Pre-Selling Price: P2.73 million to P5.34 million
(prices subject to change without prior notice)
Reservation Fee: P20,000
Loanable Percentage: 75% (Residential Units)
Equity Downpayment (25%): PhP 681,385 ~ PhP 1.334 million
Estimated Monthly Amortization (assuming 15 years of amortization payments, 8% interest Fixed for 5 years): PhP 15,924 ~ PhP 30,363 per month for 15 years (estimates only)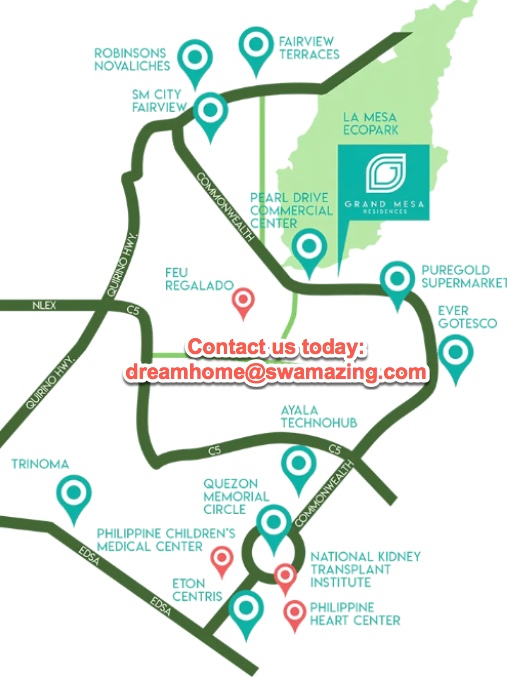 From the above location map of the Grande Mesa Residences, you can see how accessible banks, malls, supermarkets, grocery stores, hospitals, and medical facilities are.
The University of the Philippines is near the Ayala Technohub, which means you can enjoy walking and exercising around the Academic Oval of UP Diliman, and take in more of nature to help you achieve tranquility.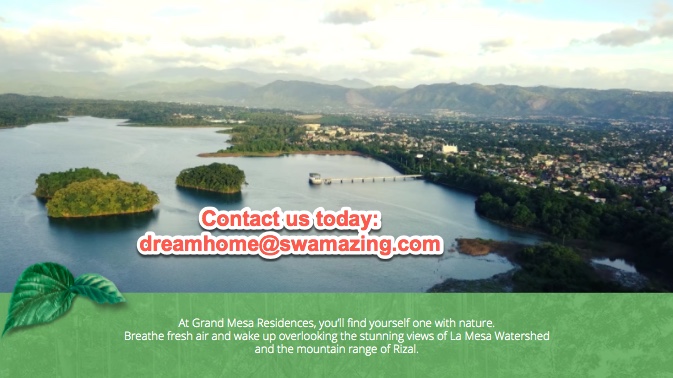 The Grand Mesa Residences will have 2 Towers, each with 15 floors. Tower 1 will have 351 residential units, while Tower 2 will have 364 residential units. The ground floor will have 11 units.
The Basement Parking has 2 floors.
Accessibility
You can easily reach the Grand Mesa Residences as it provides access to Central Business Districts and other parts of Metro Manila.
Jeepney: Cubao, Aurora, Ali Mall, SM North, Arayat, Delta, Quiapo, Pantranco to Fairview Routes.
Train: MRT 7 Doña Carmen Station, MRT 7 Regalado Station, LRT-1 to MRT-3 North Avenue Station.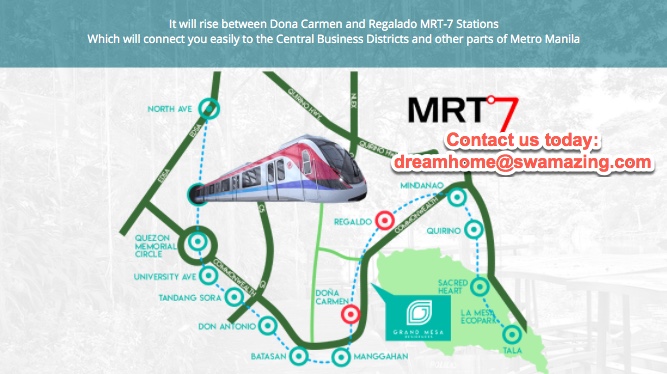 Nearby Places
Commercial Establishments: Pearl Drive Commercial Center, Puregold Supermarket, La Mesa Ecopark, Ever Gotesco Commonwealth, SM City Fairview, Fairview Terraces, Robinsons Novaliches, Quezon Memorial Circle (have fun biking here!), Eton Centris, Trinoma.
Schools: FEU Nicanor Reyes Medical Foundation, Polytechnic University of the Philippines (PUP), UP Diliman, Ateneo de Manila University.
Offices and Hospitals: Batasang Pambansa Complex, UP Ayala Technohub, Quezon City Municipal Hall, Philippine Heart Center.
Smart Home System
The Smart Home System gives you stress-free control over your home unit through a mobile app that can manage your different home appliances.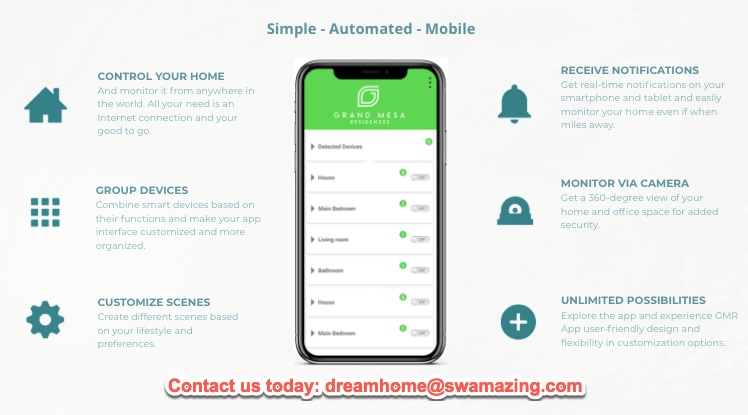 Imagine being able to switch on your air conditioner a few minutes just before you get home, so that you save electricity and still come home to a cool place. Or when you're rushing off to an appointment (or to the Grand Mesa Residences swimming pool or Roof Deck Park), use your Smart Home app to switch off the TV and the lights. So easy, so convenient!