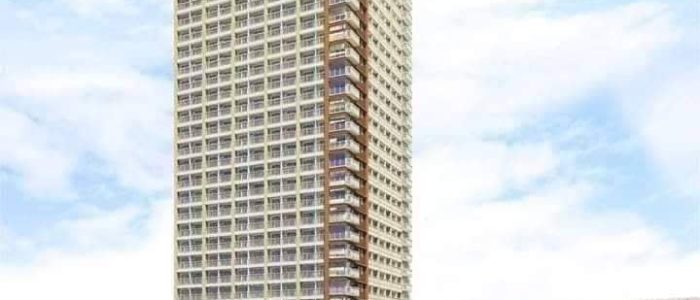 Are you a young professional working in the QC-CBD or in nearby areas, who's looking for a condominium in Quezon City? Milan Residenze is located along Quirino Hiway cor. Maligaya Road, in Fairview, Quezon City.
It's wonderfully located near three giant malls:
SM FAIRVIEW
ROBINSONS
AYALA'S FAIRVIEW TERRACES
Also nearby are Ultra Mega Supermarket, Medical Center, and the Commonwealth Hospital.
The units are designed for one or two occupants. That's why the offered units are Studio and 1-Bedroom units (21.35 SQM to 34.36 SQM).
So if you're not fond of seeing active children in the hallways of your condo, then the Milan Residenze may just be the perfect condo.
I saw one of the videos showing a Studio model unit, and the place had a tranquil vibe, what with the predominantly pastel colors. But of course, that's just a model unit and you choose how you would like your interiors to look.
That 2018 video in YouTube showed prices starting at P1.8 million, so when I saw a sample computation of a Studio condo unit at P2.4 million, I wondered how exactly did prices go up in two years?
Walking distance from the on going MRT 7 Regalado station
Sample Computation (Bank Financing)
NOTE: Prices are subject to change without prior notice
Studio: 21.35SQM
List Price: P2,412,202.05
Discount: P120,610,10
Total Package Price: P2,291,202.05
Reservation Fee: P25,000
20%DP: P458,318.39 (Payable up to 36 months)
Monthly DP: P12,036.62/month
80% BANK FINANCING: 1,833,273.56
TRANSFER CHARGES: 91,663.68
EstimatedMonthly:
20years: P15,335/month
15years: P17,520/month
10years: P22,243/month
5years: P37,173/month
1BR: 28.55sqm
List Price: P3,278,795.59
Discount: P164,389.78
VAT: P374,808.70
Total Package Price: P3,498,214.51
Reservation Fee: P25,000
20%DP: P699,642.90 (Payable up to 36 months)
Monthly DP: P18,740.08/month
80% BANK FINANCING: P2,798,541.61
TRANSFER CHARGES: P139,928.58
EstimatedMonthly:
20years: P23,409/month
15years: P26,745/month
10years: P33,955/month
5years: P56,745/month