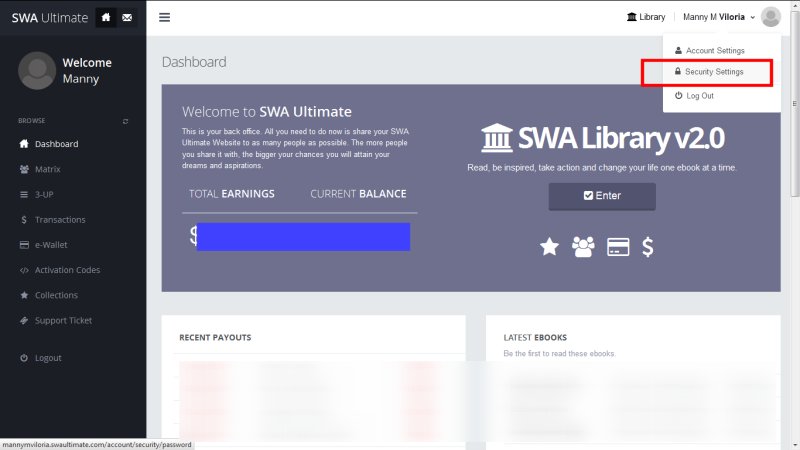 People are asking how to create their SWA Ultimate security PIN codes so that they can complete their payout request. Please note that this is NOT related to SWA Activation Codes.
Here's what to do in case you've forgotten the PIN codes that were automatically generated during the online registration process of your SWA account…
Step 1: Log into your SWA Ultimate back-office.
Step 2: Click on your name (upper righthand corner), then on Security Settings. Here's the screenshot: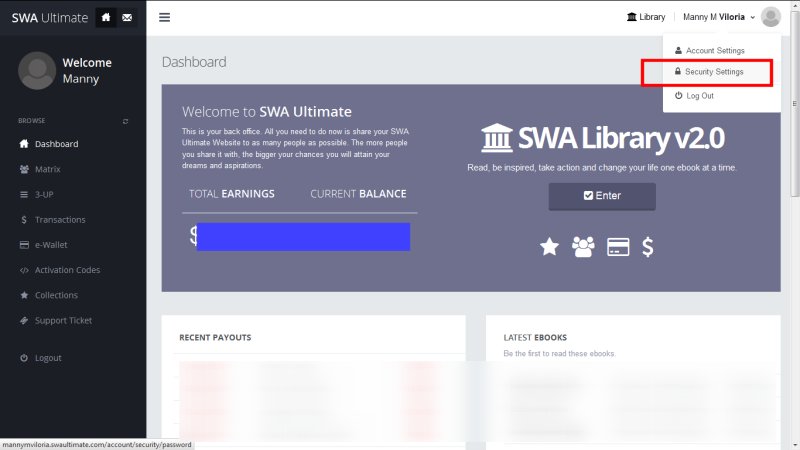 Step 3: Click on the Generate and Change PIN Code button (as shown in the screenshot below):
Step 4: Answer the Security Questions, then click on the button under the third security question. Here's the screenshot for your convenience: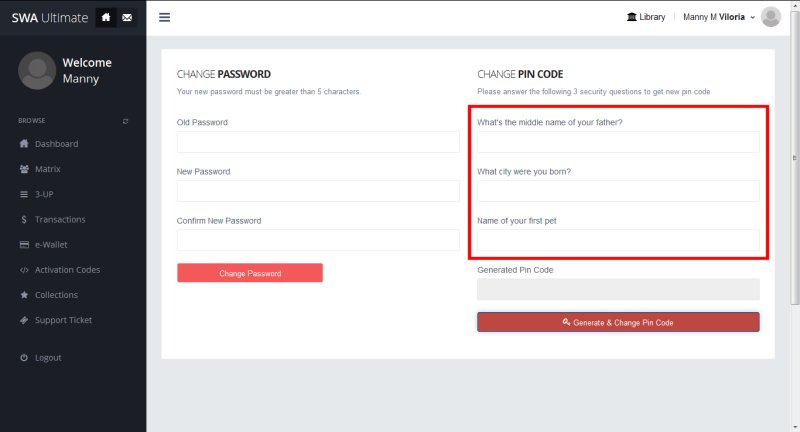 What if you've also forgotten the answers to the security questions?
Please get in touch with the person who helped you register your SWA Ultimate account online.
And if you're the one who registered your own account, but you've forgotten the answers to the security questions (yes, that happens especially to people who invent the answers because they did not want the SWA Admins to know the REAL answers), then please open a support ticket at the SWA Customer Support Happiness Portal at http://support.mysupreme.biz
Kind regards,
Manny Viloria
Your Fellow SWA Customer