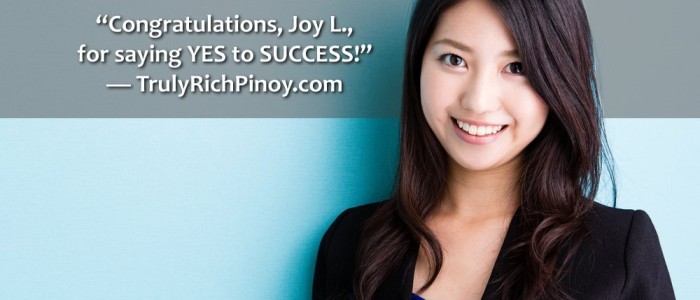 Many Pinoys who are interested in getting additional online marketing training, and who are focused on connecting with more Filipino online marketers are asking how to join Ignition Marketing.
Naturally, people are searching for company info regarding Ignition Marketing. Here's the information you are looking for.
How is Ignition Marketing organized?
As of the time of this writing, Ignition Marketing Co. is registered as a partnership among Eduard Reformina, Mau Magallanes, and Binsoy Basilio.
Where is the company address of Ignition Marketing?
According to Mau Magallanes and the IM Customer Support team, here's the office address of Ignition Marketing Co:
132 Bignay St., Quirino 2B, Quezon City, Philippines
NOTE: We haven't visited the Ignition Marketing office. Anyway, here's a Google Map of Bignay Street:
Do they have a corporate bank account?
Yes, Ignition Marketing Co. has a company bank account. According to IM Founder Eduard Reformina, however, they will accept payments for the Online Prosperity Training (one of the products inside IM) via bank deposit to the account of Eduard Reformina.
In the past, deposits were being accepted at the Ignition Marketing bank account. However, since they're unable to verify those deposits online, they're now temporarily using the bank account of Eduard Reformina in order to rapidly verify deposits.
How can customers get in touch with Ignition Marketing?
There used to be an online helpdesk system (via Live Agent) managed by the Ignition Marketing customer support team, but they've recently shifted to a Facebook Business Page to handle customer inquiries. That address is available inside the Ignition Marketing Members private Facebook group page.
Some of the support that IM customers can communicate with Ignition Marketing via the Facebook Business Page are:
Resetting of Forgotten IM Passwords
Technical questions regarding the Online Training Videos
What if I'm not yet an Ignition Marketing customer? How can I get answers to my questions?
Please see http://AyawKongMagBlog.com and contact Team #AKMB.
The main advantage you'll get is that when you ask your questions, you'll get answers based on the viewpoint of an actual customer of Ignition Marketing.
What are your hopes for Ignition Marketing?
We're hoping they'll shift from being a Partnership (Ignition Marketing Co.), to becoming a Corporation (Ignition Marketing, Inc.)
This will also be better for the IM customers since a corporation will be subject to Corporate Governance standards.
Kind regards,
Manny M. Viloria
P.S. Remember to invest part of your online marketing semi-passive income in the stock market. Get your FREE long-term stock market investing tutorial today!