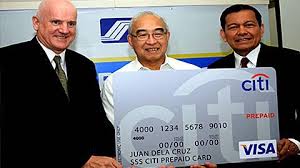 Social Security System (SSS) members can now receive salary loans through Citi Visa Prepaid cards. This makes it more convenient to get your loans.
While there are Filipinos who can also make money online (click here), it helps to be aware of the benefits open to salaried employees.
The pilot program of the SSS Salary Loans and prepaid cards is available to members applying for loans in SSS Diliman, Quezon City and also in Buendia, Makati City. The pilot program targets these two branches because of the high volume of loan applications processed.
Instead of waiting for two weeks before the loan check arrives in the mail, members with the SSS Citi Prepaid Visa Card will just wait for a few days.
Say goodbye to those long lines at the bank, because you can use your prepaid card at ATM machines or at swipe-machines at Visa-accredited merchants all over the world.
You can also use the prepaid card for online purchases.
Interested borrowers whose SSS loan application has been approved (SSS Diliman / SSS Buendia) can submit their SSS Citi Visa Prepaid Card application form and a photocopy of one government-issued ID at the designated Citibank lane in the same SSS branch.
The prepaid card is valid for three (3) years and is free for members. There's a replacement fee of P150 for lost or damaged cards.
This is definitely a welcome development for fixed-income employees who need additional cash.
And here's another possible source for those interested in an online income.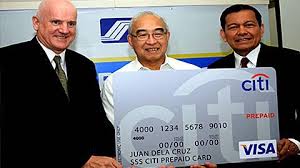 Kind regards,
Manny Viloria