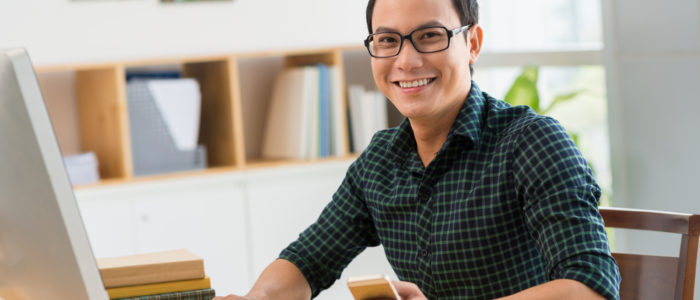 "Manny, what books about Personal Development do you plan to read in the coming weeks?"
Here are the titles (in no particular order), along with the names of the authors.
The Artist's Way (Julia Cameron)
Girl, Stop Apologizing (Rachel Hollis)
Atomic Habits (James Clear)
The Science of Self-Learning (Peter Hollins)
Get Out Of Your Head (Jennie Allen)
The School of Greatness (Lewis Howes)
Smarter (Dan Hurley)
Triggers (Marshall Goldsmith and Mark Reiter)
The Rational Male (Rollo Tomassi)
The Magic of Thinking Big (David J. Schwartz)
A Whole New Mind (Daniel H. Pink)
Range (David Epstein)
Managing Oneself (Peter F. Drucker)
Stillness Is the Key (Ryan Holiday)
Life's Amazing Secrets (Gaur Gopal Das)
Talent Is Overrated (Geoffrey Colvin)
Linchpin (Seth Godin)
The 8th Habit (Stephen R. Covey)
Originals (Adam M. Grant)
Moonwalking with Einstein (Joshua Foer)
Finding Your Element (Ken Robinson)
Unlimited Memory (Kevin Horsley)
Rebel Talent (Francesca Gino)
Who Moved My Cheese? (Spencer Johnson)
Nicomachean Ethics (Aristotle)
The Law of Success (Napoleon Hill)
Breaking the Habit of Being Yourself (Joe Dispenza)
Braving the Wilderness (Brené Brown)
To-Do List Formula (Damon Zahariades)
12 Rules For Life (Jordan Peterson)
Smartcuts (Shane Snow)
Start With Why (Simon Sinek)
The Laws of Human Nature (Robert Greene)
Grit to Great (Linda Kaplan Thaler and Robin Koval)
Predictably Irrational (Dan Ariely)
The Dip (Seth Godin)
The Social Animal (David Brooks)
Grit (Angela Duckworth)
The War Of Art (Steven Pressfield)
Refuse To Choose (Barbara Sher)
How To Be Everything (Emilie Wapnick)
Simple Rules (Donald Sull and Kathleen M. Eisenhardt)
10 Days To Faster Reading (Abby Marks-Beale)
The ONE Thing (Gary Keller and Jay Papasan)
Tools of Titans (Tim Ferris)
The Seven Spiritual Laws of Success (Deepak Chopra)
Antifragile (Nassim Nicholas Taleb)
How To Have A Good Day (Caroline Webb)
How To Read A Book (Charles Van Doren and Mortimer J. Adler)
Think and Grow Rich (Napoleon Hill)
Man's Search for Meaning (Viktor Frankl)
The Willpower Instinct (Kelly McGonigal)
David and Goliath (Malcom Gladwell)
Deep Work (Cal Newport)
Think Like a Freak (Stephen J. Dubner)
Thinking, Fast and Slow (Daniel Kahneman)
The 7 Habits of Highly Effective People (Stephen R. Covey)
The Sleep Revolution (Arianna Huffington)
The Black Swan (Nassim Nicholas Taleb)
Emotional Intelligence (Daniel Goleman)
The 10X Rule (Grant Cardone)
Mindset (Carol S. Dweck)
The Like Switch (Jack Shafer)
The Power of Habit (Charles Duhigg)
I don't know how long it will take me to read all of those books, yet the journey of a thousand reads begins with one page.
I was inspired to learn about their stories because of this Pinoy Dad Loses All His Savings… Then Figures Out How To Get It All Back, And More! Yes, his story gives nuggets of wisdom including a twist on the Law of Attraction (the missing ingredient).
If I go through one book a week, then that's about 15 months.
Now if you're interested in Self-Help and Motivational Books, here are 73 book titles I'll be looking at. There may be some overlap with the list above.
Untamed (Glennon Doyle)
The Artist's Way (Julia Cameron)
Girl, Stop Apologizing (Rachel Hollis)
The Energy Bus (Jon Gordon)
Discipline Equals Freedom (Jocko Willink)
You Can Be Happy No Matter What (Richard Carlson)
Mini Habits (Stephen Guise)
Atomic Habits (James Clear)
Get Out Of Your Head (Jennie Allen)
The Four Agreements (Don Miguel Ruiz)
The School of Greatness (Lewis Howes)
The Power of Moments (Dan Heath and Chip Heath)
The Magic of Thinking Big (David J. Schwartz)
The Untethered Soul (Michael A. Singer)
Year of Yes (Shonda Rhimes)
Managing Oneself (Peter F. Drucker)
I Know How She Does It (Laura Vanderkam)
The Magic of Thinking Big (David J. Schwartz)
Ask and It Is Given (Jerry Hicks and Esther Hicks)
Everything Is Figureoutable (Marie Forleo)
The Champion's Mind (Jim Afremow)
Stillness Is the Key (Ryan Holiday)
Focus on the Good Stuff (Mike Robbins)
Life Strategies (Phillip C. McGraw)
Very Good Lives (J.K. Rowling)
The Five Thieves of Happiness (John Izzo)
59 Seconds (Richard J. Wiseman)
The Happiness Hypothesis (Jonathan Haidt)
What To Say When You Talk To Yourself (Shad Helmstetter)
The Power of Full Engagement (Tony Schwartz and Jom Loehr)
What I Know for Sure (Oprah Winfrey)
A New Earth (Eckhart Tolle)
Originals (Adam M. Grant)
The Creative Habit (Twyla Tharp)
Option B (Sheryl Sandberg)
Fooled by Randomness (Nassim Nicholas Taleb)
How To Stop Worrying and Start Living (Dale Carnegie)
The Upside of Stress (Kelly McGonigal)
The Universe Has Your Back (Gabrielle Bernstein)
Finding Your Element (Ken Robinson)
An Astronaut's Guide to Life on Earth (Chris Hadfield)
The Power of Positive Thinking (Norman Vincent Peale)
Who Moved My Cheese? (Spencer Johnson)
Rising Strong (Brené Brown)
Breaking the Habit of Being Yourself (Joe Dispenza)
Braving the Wilderness (Brené Brown)
12 Rules For Life (Jordan Peterson)
The Self-Discipline Blueprint (Patrik Edblad)
Crush It! (Gary Vaynerchuk)
Grit to Great (Linda Kaplan Thaler And Robin Koval)
Decisive (Chip Heath and Dan Heath)
Ego Is the Enemy (Ryan Holiday)
Delivering Happiness (Tony Hsieh)
How to Fail at Almost Everything and Still Win Big (Scott Adams)
The War Of Art (Steven Pressfield)
Refuse To Choose (Barbara Sher)
Simple Rules (Donald Sull And Kathleen M. Eisenhardt)
The Secret (Rhonda Byrne)
Success Through A Positive Mental Attitude (Napoleon Hill)
Tools of Titans (Tim Ferris)
Emotional Agility (Susan David)
The Willpower Instinct (Kelly McGonigal)
30 Ways to Reboot Your Body (Ben Greenfield)
Outliers (Malcolm Gladwell)
Awaken the Giant Within (Anthony Robbins)
The Subtle Art of Not Giving a F*ck (Mark Manson)
Blink (Malcolm Gladwell)
David and Goliath (Malcom Gladwell)
Think Like a Freak (Stephen J. Dubner)
Drive (Daniel H. Pink)
The Power of Now (Eckhart Tolle)
Unlimited Power (Anthony Robbins)
Rich Dad Poor Dad (Robert T. Kiyosaki)